With the recent unveiling of the Google Pixel 6a, said to be the search engine giant's latest competitive mid-range smartphone, it's time to pit it against the competition.
Samsung's Galaxy A series has always dominated the mid-range market, so does the new Pixel 6a match or even surpass the similarly priced and sized Galaxy A53?
Pixel 6a vs Galaxy A53: Price and release date
The Pixel 6a made its official debut quite recently, during Google I/O Developer Event on May 11. Pre-orders for the Pixel 6a will open on July 21, with delivery starting the following Thursday, July 28, 2022. Its starting price – $449 for the base 128GB model.
The Galaxy A53 5G itself is also fairly new. Samsung released it on April 1, 2022, so you can have it today or tomorrow. The A53 is priced exactly the same, $449, and also comes with 128GB of storage.
Pixel 6a vs Galaxy A53: Design and colors
The visual design of these two phones differs a bit, and whether you prefer the look of one or the other is up to you – subjective. The upcoming Pixel 6a has much the same design as the flagship. Pixel 6, minimal bezels on the front, a punch-hole selfie camera, and on the back – a glossy two-tone style, with a large signature camera module.
The Pixel 6a also comes in three color options: Sage, Chalk, and Charcoal.
The Galaxy A53, however, is what we could pretty much consider a minimalist phone. While the front is the same, with minimal bezels and a punch-hole camera, the back is a single color, with a fingerprint-resistant matte finish and a camera module that's certainly not trying to attract attention. attention to himself.
The Galaxy A53 delivers the most vibrant colors. You can find it in: white, black, orange and impressive blue.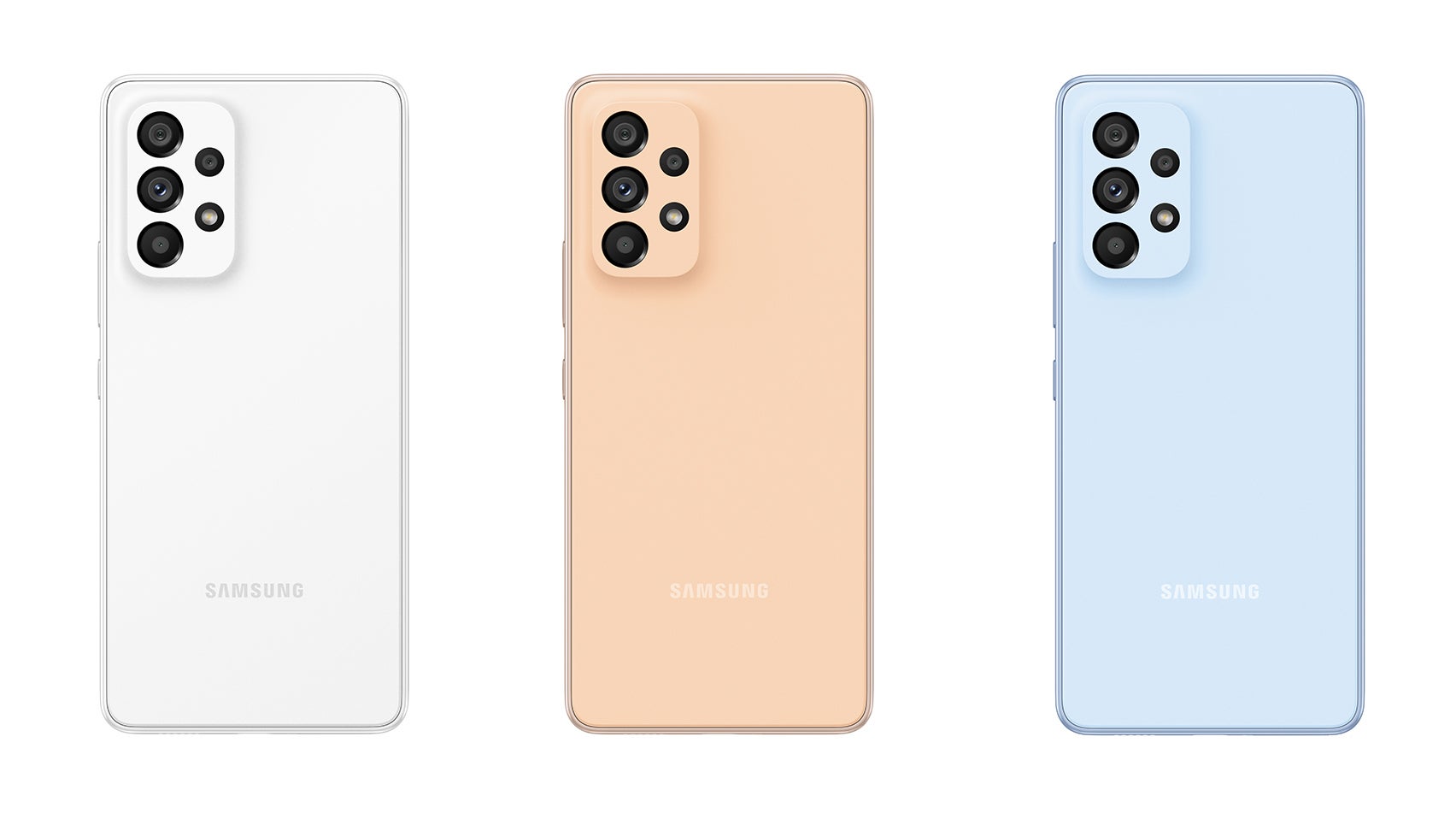 Pixel 6a vs. Galaxy A53: Display
We haven't measured the Pixel 6a's screen yet, but it's reasonable to expect it to be like the Pixel 6's screen, as the specs are essentially the same.
The Pixel 6a packs a 6.1-inch OLED display with 1080p resolution and a traditional 60Hz refresh rate.
As for the Galaxy A53, it has a bigger 6.5-inch OLED display, still at 1080p, but with a higher refresh rate of 120Hz. So if you like bigger, smoother screens, this would be the best choice for you.
For reference, we have our Galaxy A53 display benchmark against the Pixel 6a predecessor below:
View Metrics and Quality
Pixel 6a vs Galaxy A53: hardware and performance
The Pixel 6a is powered by Google's Tensor GS101 processor and 6GB of RAM. We haven't done a test yet, so stay tuned for our review and benchmarks.
The Galaxy A53 runs Samsung's Exynos 1280 processor, again paired with 6GB of RAM. When we tested it for our Reviewing the Galaxy A53 5G, we found it to struggle a little with gaming, exhibiting occasional frame drops in games like Minecraft. However, for casual tasks like watching videos and browsing the web, browsing the phone is perfectly smooth.
For reference, we have the performance benchmark of the A53 against the Pixel 6a predecessor below:
Pixel 6a vs. Galaxy A53: Cameras
Inside that signature camera module, the Pixel 6a sports a 12.2MP main camera and a 12MP ultrawide. On the front we have the flagship Pixel 6's 8MP front camera.
The Galaxy A53 has four sensors on the back – a 64MP main camera, a 12MP ultra-wide, a 5MP macro, and an additional 5MP depth sensor. It's safe to say that the A53 would offer more versatility for someone who likes to shoot creative photos and videos, but we'll let our camera samples speak for themselves:
Pixel 6a vs. Galaxy A53: Battery
Google's Pixel 6a comes with a 4410mAh battery and is capable of fast charging up to 30W. No wireless charging.
The Galaxy A53 5G has a larger 5000mAh battery, but lower fast charging speeds down to 25W. In testing it for our review, this beefy battery was able to last us a comfortable day of heavy use, and we can not forget that the screen of this phone has twice the refresh rate – 120 Hz.
A light user can easily choose to lower it to 60Hz and get even longer battery life from the A53. In any case, no wireless charging on this phone either.
For reference, we have our Galaxy A53 battery benchmark against the Pixel 6a predecessor below: