The Samsung Galaxy Watch4 unveiled last August comes in multiple colors, but it also offers special editions including the Thom Browne Edition, Bespoke Edition, Maison Kitsune Edition, PXG Golf Edition, and Wooyoungmi Edition. . Today, Samsung added another to the list, dubbed the Samsung Galaxy Watch4 Black Yak Edition.
Samsung has teamed up with South Korean outdoor apparel brand Black Yak, from which this limited edition Galaxy Watch4 takes its name. The smartwatch is aimed at mountaineers and supports Black Yak's eco-friendly campaigns.
The Samsung Galaxy Watch4 Black Yak Edition is available in 40mm and 44mm sizes and features a special watch face that changes color from red to green during lunchtime (12:00 p.m. to 1:00 p.m.) when disposable products are consumed, reminding users to clean the disposable. elements.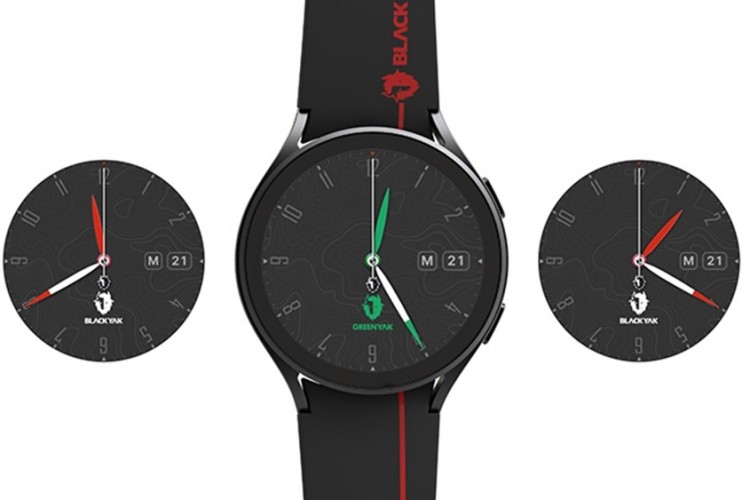 This is associated with Black Yak's Green Yak campaign, which includes the PlustIC (portmanteau of Plus and Plastic) campaign to recycle PET bottles and the Clean Mountain campaign which promotes plogging (picking up trash while jogging).
Additionally, the Galaxy Watch4 Black Yak Edition offers mountaineering and hiking modes, and you can even track your route with GPS. Elevation information is also provided.
The 40mm version of the Samsung Galaxy Watch4 Black Yak Edition is priced at KRW279,000 ($220/€210) and the 44mm model at KRW309,000 ($245/€230). It will go on sale in South Korea from June 15 on Samsung's official website, with a retail package including an exclusive Black Yak wristband, a Black Yak cup bag and a 40% discount coupon on Black Yak products.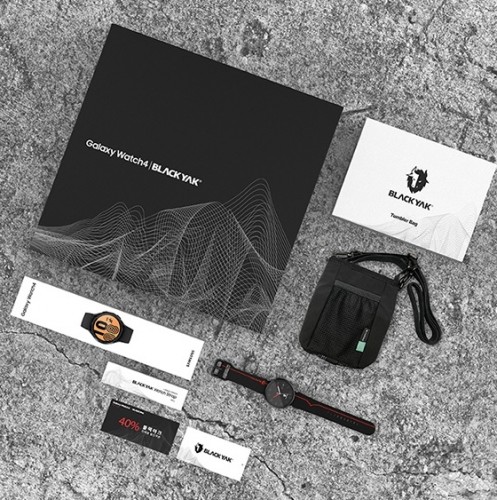 Samsung said the Galaxy Watch4 Black Yak Edition is a product that pursues smart outdoor activities and sustainable ecological values, and it plans to collaborate with Black Yak in the future on various projects, such as app development. for outdoor activities.
Source (in Korean)