Xiaomi 12 Lite vs Samsung Galaxy A53 5G, these two are worthy mid-range competitors. Xiaomi 12 Lite bears a resemblance to its dear siblings. And the Samsung Galaxy A53 5G uses the same design language as its predecessors. Let's see which is the better choice in our Xiaomi 12 Lite vs Samsung Galaxy A53 5G article.
Design and display
Starting with the design, Xiaomi 12 Lite sports a premium outlook. The phone sports a glass front, a plastic frame, a glass back and a camera module similar to that of the Xiaomi 12 series. On the other hand, the Samsung Galaxy A53 5G has opted for a glass front, a plastic frame and a plastic back. Both devices have Gorilla Glass 5 protection on the front. The Xiaomi 12 lite is lighter and thinner with a weight of 173g and a thickness of 7.1mm. While the Samsung A53 5G has a weight of 189g and a thickness of 8.1mm. Hence, Xiaomi 12 Lite takes the lead here with a glass back and compact premium design.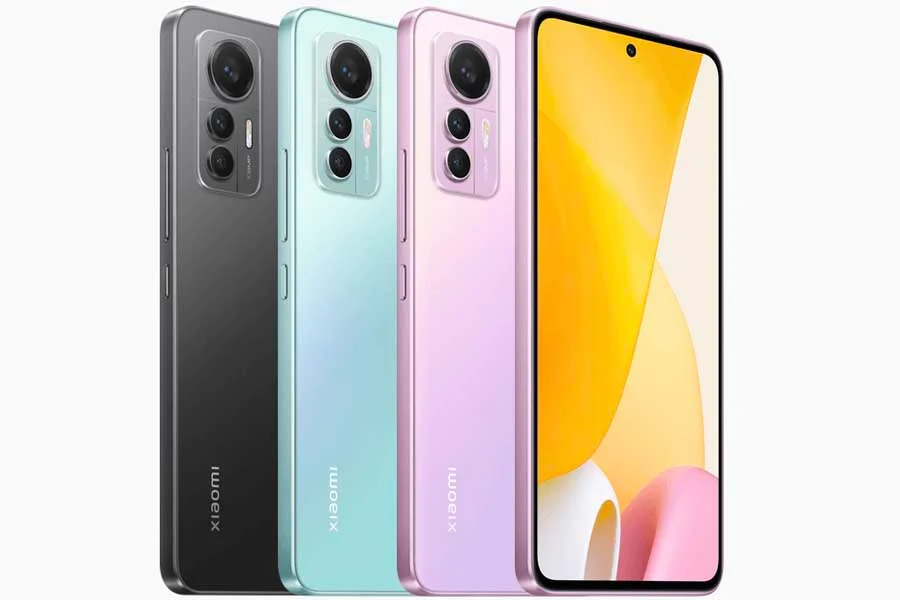 Moving on to the display, Xiaomi 12 Lite sports a 6.55-inch Full HD+ AMOLED panel. It has a 120Hz refresh rate and supports Dolby Vision and HDR+ content. Meanwhile, the Samsung A53 6G flaunts a 6.5-inch AMOLED panel with Full HD+ resolution and 120Hz refresh rate. There is no mention of support for Dolby support Vision or HDR 10+ here. Although Samsung AMOLED panels are generally very vibrant and good, Xiaomi 12 Lite offers a better display with HDR 10+ and Dolby Vision. Moreover, the maximum brightness on Xiaomi is 950 nits while on Samsung it is 800 nits. For sunlight readability, the Xiaomi 12 Lite gets a bit better than the Samsung Galaxy A53 5G.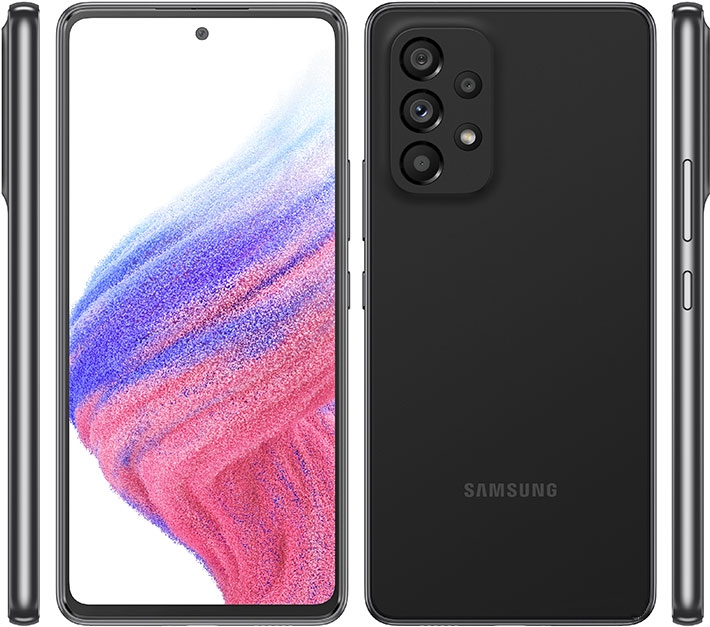 Xiaomi 12 Lite performance against Samsung Galaxy A53 5G
Under the hood, the Xiaomi 12 Lite packs the power of the Snapdragon 778G chipset. The silicon is based on a 6nm architecture and has the Octa-core configuration (1×2.4 GHz Cortex-A78 & 3×2.2 GHz Cortex-A78 & 4×1.9 GHz Cortex-A55). There is the Adreno 642L GPU. While Samsung A53 5g has its in-house Exynos 1280 5G chipset. This 5nm chip has the Octa-core configuration (2×2.4 GHz Cortex-A78 and 6×2.0 GHz Cortex-A55). On the GPU side, there is a Mali-G68 GPU on board.
Read:- Xiaomi Pad 5 Pro 12.4 goes official with SD 870 | Prices and specs here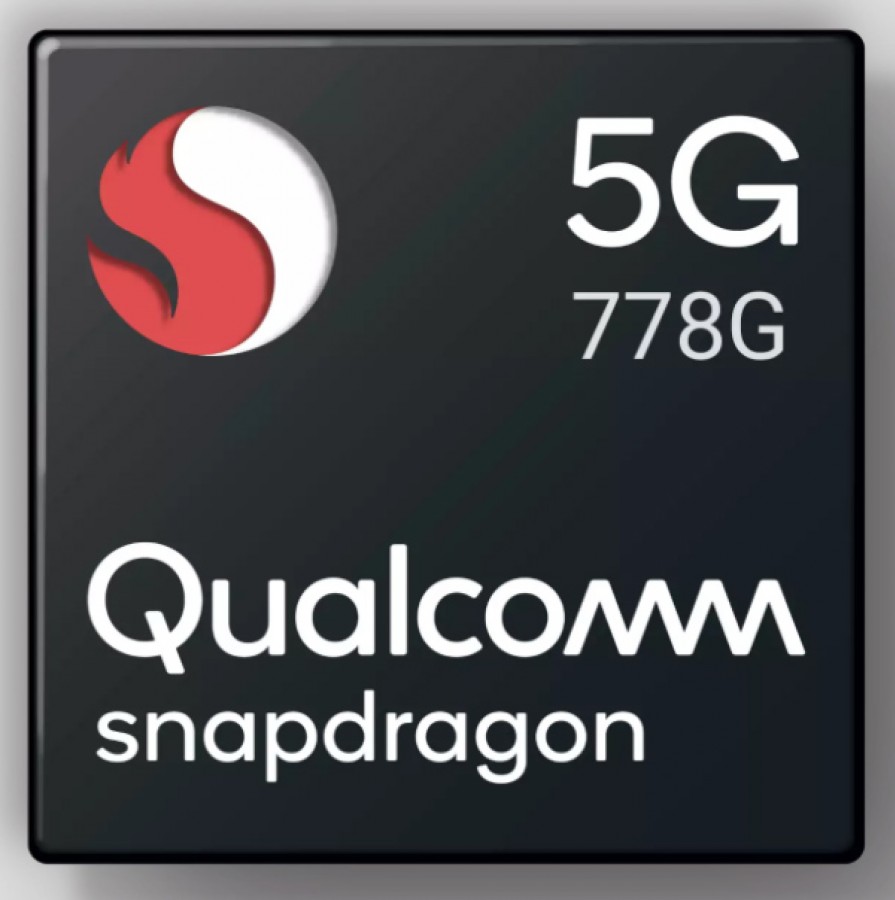 According to benchmarks, Snapdragon 778G performs better than Exynos 1280 chipset. Both have similarly clocked cores, but SD 778G's Antutu score exceeds the 500k score while Exynos 1280 stays in the 350k range. For gaming, the Adreno 642L GPU is better than the Mali-G68 GPU. The difference isn't huge here, but Snapdragon 778G is a better option. While the battery life will be a bit better on Exynos due to its 5nm architecture.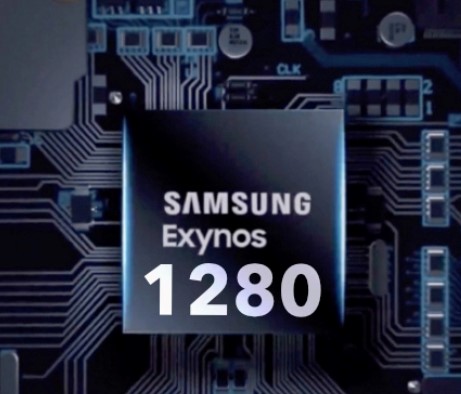 Camera
When it comes to the optical department, Xiaomi 12 Lite houses a triple camera setup. The Samsung Galaxy A53 5G opted for a quad-camera setup. The main camera is a 108MP lens with an f/1.9 aperture on Xiaomi while Samsung has a 64MP lens with an f/1.8 aperture and OIS. Xiaomi 12 Lite does not offer OIS stabilization. There's an 8MP ultrawide camera on Xiaomi with an f/2.2 aperture and 120˚ FOV. The Samsung A53 5G features a high-resolution 12MP ultra-wide camera with an f/2.2 aperture and 123˚ field of view. While the rest of the cameras are 2MP macro camera on Xiaomi 12 Lite and 5MP Macro + 5MP depth sensors on Samsung A53 5G.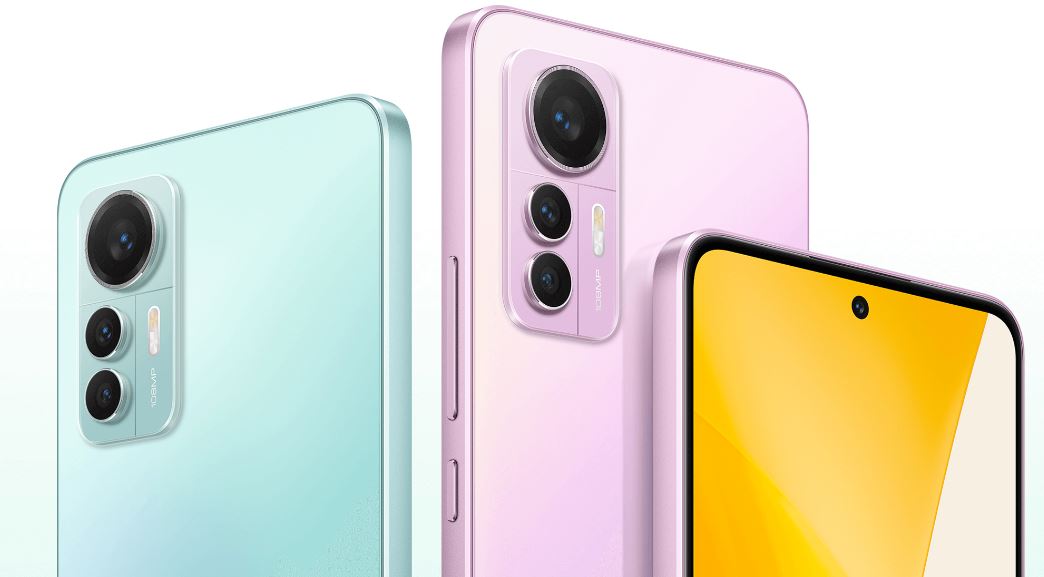 So the main camera has a higher resolution on Xiaomi while Samsung covers that on the ultrawide section. The OIS on its 64MP main lens from Samsung will come in handy for steady shots. Suddenly in the optical ray, Samsung looks better on paper while Xiaomi's 108MP is also part of the USPs. For videos, the main camera on both phones can shoot up to 4K at 30fps. There's also electronic image stabilization (EIS). On the front, both phones have a 32MP selfie snapper.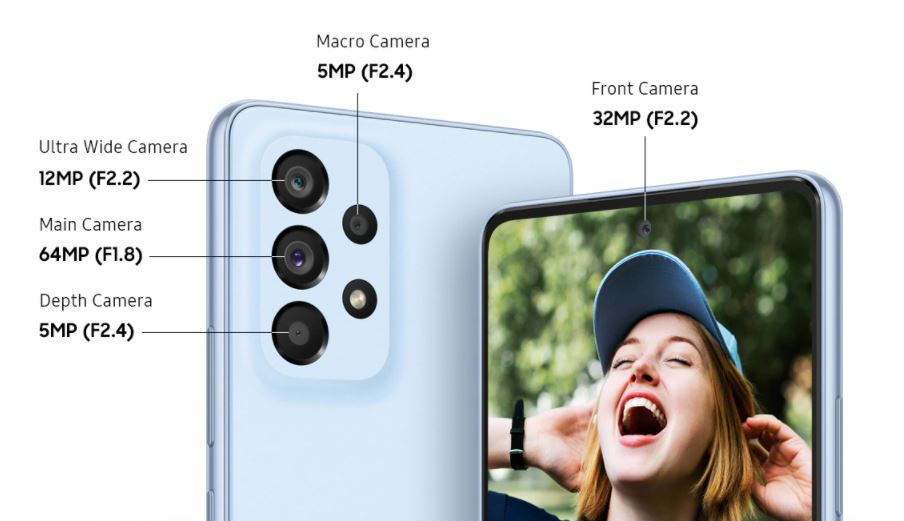 Read:- Samsung Galaxy A73 5G price has increased in Nepal
MIUI 13 versus OneUI 4.1
On the software side, Xiaomi 12 Lite starts on MIUI 13 based on Android 12. Samsung A53 5G has OneUI 4.1 built on Android 12. MIUI 13 is a feature-rich user interface with tons of customizations while OneUI is a polished user interface and simple with some sort of customizations. Those who want deep customizations can opt for Xiaomi 12 Lite. MIUI has also improved with its new iterations while OneUI has been one of the best UI/skin these days. So the choice will depend on your personal preferences.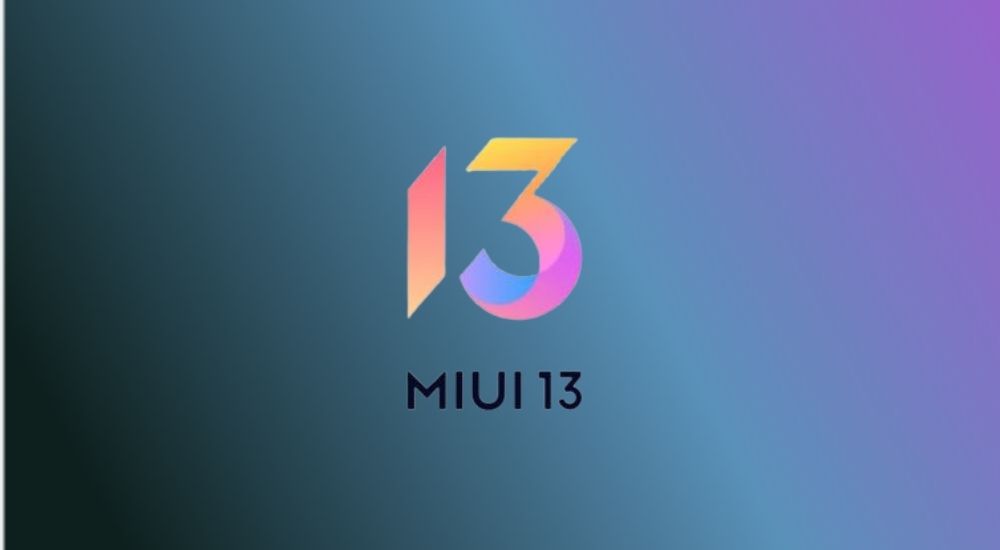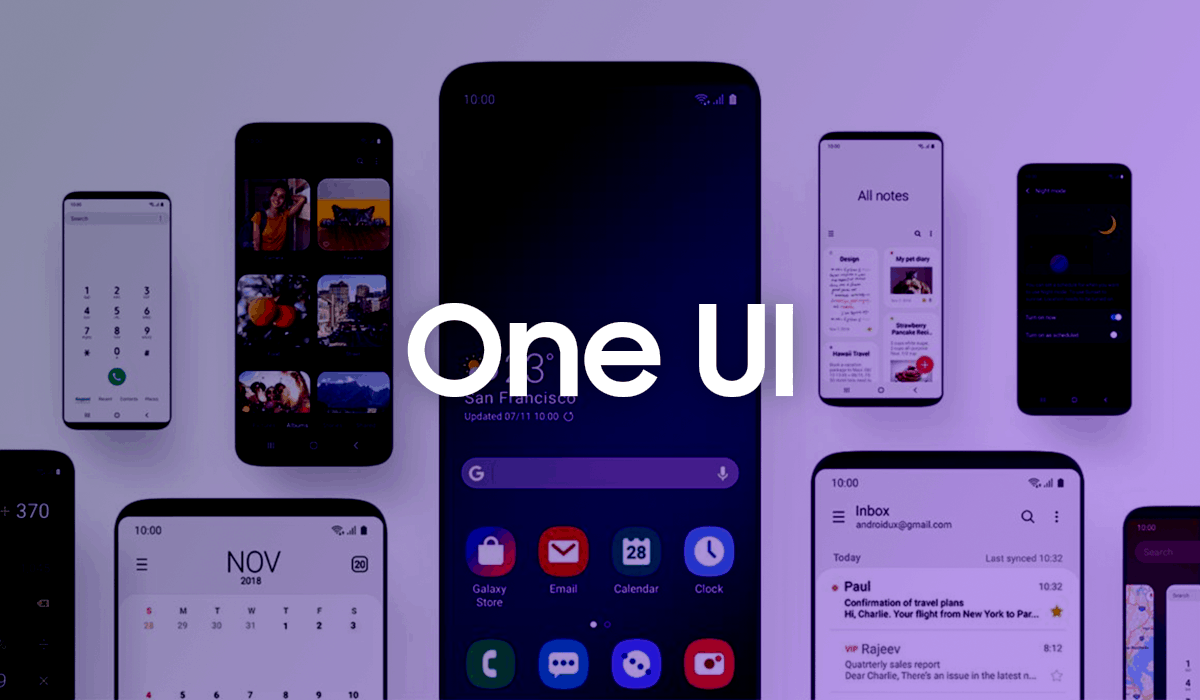 Also Read:- Stock ROM vs Custom ROM, Which is Better?
Battery and charging
Speaking of battery, there is a 4300mAh battery on Xiaomi 12 Lite. On Samsung A53 5G, there is a larger 5000 mAh cell. Regarding the charging speed, Xiaomi provides a 67W charger that comes in the box. While Samsung unfortunately didn't provide any charger in the box. Although his phone supports 25W fast charging. So users will have to purchase the charger separately. In this way, Xiaomi 12 Lite is all sorted. But one thing, battery life will be better on Samsung thanks to bigger battery.
Pricing
Price is one of the key factors when buying a phone. In this regard, the price of Xiaomi 12 Lite starts at Rs.50,999 for the base 6/128GB variant. And the 8/128GB variant costs Rs.53,999. On the other hand, the Samsung Galaxy A53 5G is priced at Rs 57,499 for the 8/128GB variant alone. No other variants have been launched for the Samsung A53 5G in the Nepalese market. So, comparing the same variant, Xiaomi 12 Lite is cheaper by Rs.3,499. Moreover, one can also choose to buy the base 6/128 GB at an even cheaper price.
Also read: – Deal alert: Xiaomi 12X gets a price cut in Nepal
Xiaomi 12 Lite vs. Samsung Galaxy A53 5G, final verdict
Both phones are good in this 50,000 price segment. From a design perspective, the sleek form factor with the premium look of Xiaomi 12 Lite looks more appealing than the Samsung Galaxy A53 5G. It's a matter of personal preference though. Meanwhile, Samsung has provided IP67 dust and water resistance while Xiaomi lacks it. For the display, support for Dolby Vision and HDR 10+ on Xiaomi 12 Lite takes an advantage. Well, that doesn't mean Samsung used a bottom panel. The AMOLED panels of Samsung phones are also of good quality. And both phones sport a 120Hz refresh rate for smooth scrolling.
If you are looking for power and performance, the Snapdragon 778G on Xiaomi 12 Lite will meet your needs. The Exynos 1280 is also a thin chip but the SD 778G is more powerful in terms of gaming and performance. Meanwhile, Samsung offers memory card expansion through a shared SIM slot. Xiaomi skipped the memory expansion option and the slots are only for two nano SIMs. But there is an infrared sensor on Xiaomi 12 Lite to control various electronic devices as a remote control.
For cameras, Samsung seems to be a better option due to OIS on the main camera and a higher 12MP resolution for the ultra-wide sensors. Also, the 5MP resolution on the macro and depth sensors is good on paper on Samsung. But Xiaomi makes the difference with its 108MP main sensor. There's EIS on both phones for video stabilization. You can shoot up to 4K at 30 fps on both devices.
Also Check:- Xiaomi & Redmi Mobile Price in Nepal
Samsung provided a larger battery; 5000mAh while Xiaomi 12 Lite packs a 4300mAh one. But there is no charger in the box of Samsung Galaxy A53 5G. Xiaomi has provided a full 67W fast charger that comes in the box. Therefore, users will save money on purchasing chargers here.
In terms of price, Xiaomi 12 Lite costs Rs.53,999 while Samsung A53 5G is priced at Rs.57,499. Here, Xiaomi is cheaper by Rs.3,499 than Samsung for the 8/128 GB variant. And there is a cheaper 6/128 GB version of Xiaomi 12 Lite which costs Rs.50,999. So on the price side too, the Xiaomi 12 Lite seems like a really good deal.
The rest of the specifications are more or less similar on both devices. There's dual stereo speakers, a USB-C port, optical under-screen fingerprint scanners, 5G connectivity, and VoLTE support on both phones.
OneUI is a polished operating system while MIUI is more feature rich. It's subjective depending on the preferences of the user. For slightly better battery life, ultrawide images and OIS on the main camera, Samsung becomes a better choice. But for overall performance, better display, games, design, price, and built-in fast charger, Xiaomi 12 Lite is the way to go. The buyer will save money on the charger with a more premium look and a 108MP camera.
Don't Miss:- Samsung Mobile Price in Nepal
So what do you think of Xiaomi 12 Lite vs Samsung Galaxy A53 5G? Which do you think is a better choice for you? Feel free to share your views, thoughts, and opinions in the comments section below.